Gishwati – Mukura National Park is Rwanda`s fourth national park and is made up of two forests, Gishwati and Mukura. Gishwati is domestic to a collection of 20 chimpanzees which stay along golden monkeys, L`Hoest`s and Blue Monkeys. Birds are nicely represented too, 232 species had been visible at Gishwati and 163 at Mukura, amongst them Albertine Rift Endemic species and wooded area specialists.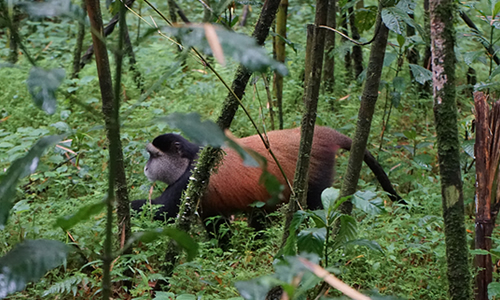 The formalisation of its National Park fame in 2015 targets to assist redress the balance, to growth the quantity of bushes to enhance soil fertility, stabilise slopes and modify movement flow.
The forests take a seat down at the ridge which divides the Congo and Nile water catchment areas, alongside the rather biodiverse Albertine Rift within the west of the country. It is made of 60 species of tree, such as indigenous hardwoods and bamboo.
The location became almost depleted in large part because of resettlement, unlawful mining within the mineral-wealthy wooded area and cattle farming.
It can even make a contribution to enhancing the livelihoods of the populace residing within the surrounding areas, which in flip gives the wooded area a higher threat of regeneration in tandem with the ability to elevate residing requirements within the longer term.