This Entebbe Day Tour exposes you to the once colonial capital of Uganda and is the first town that welcomes any visitor to Uganda from the Airport. Being a quiet town cooled by breezes from Lake Victoria, beach palm trees, a beautiful botanical garden, good hotels that have beautiful views of the lake and white sand beaches, Uganda Wildlife Preserve; The Uganda Wildlife Education Center (Zoo) Entebbe is a day tour destination for both Ugandans and international visitors.
Day Tour Entebbe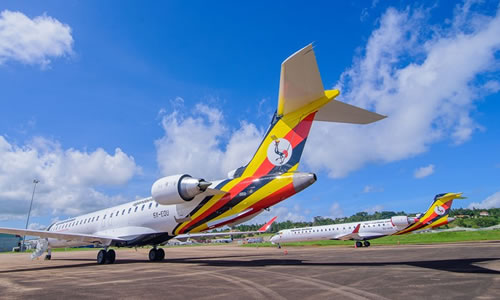 After early morning breakfast, our guide will pick you up from your hotel in Kampala/any place of residence and drive to Entebbe. The first stop shall be in Entebbe town then traverse to the Botanical Gardens of Entebbe located on the shores of Lake Victoria, a sanctuary for many primates(monkeys), most fantastic tropical plants one can find, walk on the white sand beach.
Having a variety of primates such as Baboons and monkeys, close to 20 bird species and butterflies, the sight of local fishermen throwing their nets on canoes, as well as the beautiful lakeshore scenery you a guaranteed to have a peaceful morning in a relaxing place blown by the cool lake breeze.
The Entebbe tour continues to the Uganda Wildlife Preserve- the Zoo where you will see most of the animal and bird species residence in Uganda gazetted in a semi-natural habitat like Lion, Buffalo, Antelopes, Hippos, Snakes, Crocodile plus very many bird species. Taking photographs of your interest will be after paying for your camera entry and you shall walk along the various paths ending at beachside restaurants for refreshments before proceeding to our last destination.
At around 12.45pm you will be ready for a boat cruise out on Lake Victoria to Ngamba Island Chimpanzee Sanctuary for the speedboat takes approximately 45 minutes and the boat ride takes approximately 90 minutes and have a chance to view chimpanzees feeding. Chimpanzee trekking to Ngamba island is a home away from noise and engine, you will also be treated to sights of monitor lizards, birds, and photographic opportunities. Upon arrival at the sanctuary, you will be directed to the visitor's center where you will be introduced to the project, its history, our residents and their plight. While here, you will receive a personal orientation by a chimpanzee caregiver and view feeding of the chimpanzees and you will view one feeding from the visitors' raised platform area along the edge of the sanctuary fence on afternoon viewing 12.45pm – 5.00pm. We arrange both half and full day trips and our boats leave at either 9:00 am or 12:45 pm. Thereafter you will embark on boat cruise back to Entebbe to meet you your tour guide and then back to Kampala.
End of the Entebbe Day Tour.
The Entebbe Day Tour package includes;
Transportation in the safari vehicle.
Entrance Fees plus camera.
Chimpanzee in Ngamba Island.
Boat trip.
Services of English-speaking Driver/guide.
En route lunches.
However, the package excludes expenses of personal nature like Visa, drinks, laundry, tips to local guides, telephone, porter fee while trekking, personal insurance, and tobacco.